7 Key Benefits of Hiring Junk Removal Services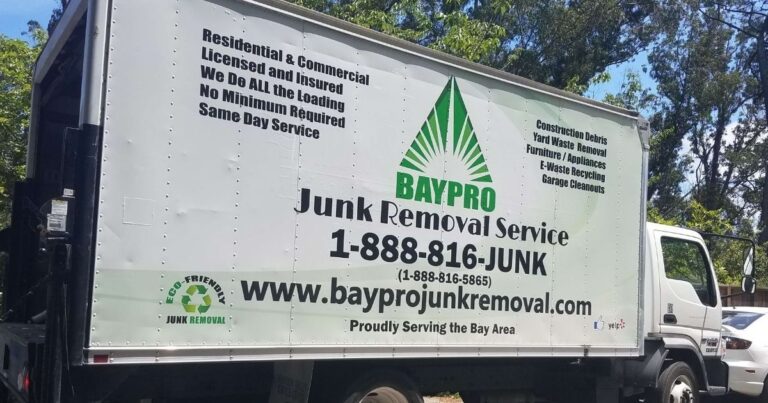 If you're like most people, you probably don't like dealing with junk. Whether it's old furniture, broken items, or just clutter in general, cleaning it up on your own is a hassle you don't want to deal with. 
That's where junk removal services come in handy. They help you get rid of your unwanted items, but they also take care of the cleanup process so you can focus on more important things. This article will demonstrate some of the benefits of hiring a professional junk removal service.
Quick and Efficient Cleanup
Junk removal service providers offer quick and efficient Cleanup to help you get your home clean and organized as quickly as possible. This is accomplished by removing all the clutter, debris, and junk from your property so that you can start fresh. Junk Removal also offers various hauling and disposal options to ensure that everything is handled properly and safely.
Save Time and Energy
Junk removal services can save you time and energy by decluttering your home and removing all of the unnecessary clutter. This makes your home look nicer, but it also saves you time because you no longer have to search for items or waste precious energy trying to move objects. 
Additionally, junk removal services can help reduce environmental pollution by removing unwanted materials that could be put into a landfill.
In addition, junk removal services can also help organize your space and make it more functional. By getting rid of old furniture, appliances, tools, and other bulky items, you create more storage space for things currently being used or needed. 
Junk Removal Services take care of the entire process from start to finish. Everything is hauled away in one go – leaving you free to enjoy your clean and organized home!
Experienced Professionals
Junk removal professionals are experienced in removing hazardous materials, so you can rest assured that your property will be safe during their visit. In addition to removing the clutter, they also clean up the area around the junk, so it looks like it never existed!
Equipment
Junk removal services typically have the equipment necessary to properly remove all types of debris from your home or office. This can include bulky items like furniture and appliances and smaller objects like broken glass and cigarette butts. With this equipment on hand, junk removal services can quickly and efficiently get your home or office back in order. 
Furthermore, Junk Removal Services often offer various disposal options for all types of debris, including composting, recycling, and landfilling. Considering the many environmental benefits of proper waste management, it is important to choose a reputable service that meets your specific needs. 
When you work with a Junk Removal Service with the right equipment and disposal options, you can rest assured that everything will be taken care of in an environmentally friendly way!
Licensed and Insurance Policy
Junk removal services are licensed and insured, so you can be sure that your belongings will be taken care of safely and timely.
Licensed businesses have met specific qualifications and requirements set by state boards. In contrast, insurance-compliant companies must carry liability insurance in case of any accidents or injuries that might occur while they are working.
Prevent Injuries
Junk Removal can save you from injuries. When something is discarded improperly or not taken care of, it can lead to hazardous materials being left around. This includes furniture that has been chewed by dogs, expired food that has turned into trash, and any other harmful objects or materials.
Junk Removal professionals are trained to handle all types of debris safely and securely to not damage property or injure anyone. They will also take the time to clean up everything before they leave, so there are no lasting reminders of their visit. Hiring a professional junk removal service is worth it if you want to stay safe and healthy!
Peace of Mind
If you're like most people, you've got a lot of junk – and it's starting to take up space in your home and life. Junk removal services can help you get rid of that junk quickly and easily, so you can have peace of mind knowing that it's out of your life.
Conclusion
Junk removal is an essential service in your home, office, or business. Not only does it help declutter and organize your space, but junk removal services also come with a slew of benefits that you may not have considered. 
This blog outlines a few of the most common benefits of hiring junk removal services and how they can help you in your day-to-day life. Do you have any questions about junk removal services? Let us know in the comments below!
Author Bio
The reason Rod started this business is simple; To ensure an eco friendly junk removal and recycling service at an affordable price for the people in San Francisco, CA.
When he first started there was a large gap between quality service and affordability. Over the years Baypro has been able to offer 100% eco friendly and sustainable junk hauling and recycling service and been a household name for all types of junk and trash hauling needs.
4685 Mission St, San Francisco, CA 94112
I got a very rapid response, good service, and a very reasonable price.

The team arrived on time and was ready to get to work right away! I was so happy to have all the trash removed and in such a timely matter. Our company will be using their services again. Thank you again!!

I'm very satisfied ; and want to convey that BayPro provided excellent services , for my family and I. Moreover, I would highly recommend their quality work in removing/ disposal junk.