#1 Junk Removal and Hauling in the East Bay
Easy Junk hauling Service in
Alameda, Oakland, Berkeley and surrounding cities in the East Bay
Serving Alameda County and Surrounding Areas in the San Francisco Bay Area
You are in the right Place for all your Junk hauling needs
Baypro is a locally owned operated company that has been in the junk removal industry since 2005. We are a dedicated team of expert haulers providing you with excellent service and quality workmanship at an affordable price.
Our professional team of technicians will provide you with the best possible solution for all of your junk hauling needs! We offer full Junk pick up and same day service, our team provides free onsite estimates and if price agreement is reached  we can get started right away on removing any items from your property that you need removed today!
It can be tough to get rid of your junk, especially if you don't have a truck or the time to do it yourself. And before you know it you've got a full-blown mess on your hands.
Baypro Junk Removal is here to help. We're experienced professionals who will take care of everything for you quickly and efficiently. We're fully insured and licensed, so you can rest assured that everything will be removed professionally and properly disposed of. Our team will load up all your unwanted items into our truck and take them away to be properly recycled or disposed.
Trash Hauling Services Alameda​
Whether it's at your home, office or your old garage, unneeded Junk accumulates over time, and it can be tough to know where to start when trying to get rid of it all. It's hard enough dealing with the stress of moving or decluttering, but then you have to deal with all the hassle of disposing of them right away.
Luckily, you don't need to do any of them. Because, we're only one phone call away to serve you in Alameda! We'll declutter your home, office, retail location or back yard in the most efficient way possible.
Book today and get professional service in Alameda!

Garbage Removal and Cleanup Berkeley
Cleaning up your backyard, your garage or getting rid of all the old furniture and appliances can be really tough. Especially if you're not sure how to go about it or if you just recently moved here in Berkeley and have a lot of cardboard boxes and packing material.

Good thing, you're here now! We offer garbage removal and clean up service for residential homes, apartments, commercial property or offices. You don't have to break your back, we do the heavy work for you. Plus, our rates are incredibly affordable so you won't have to worry about breaking the bank either.

Don't wait around anymore. Pick the phone and or fill out a form to request a free Estimate, you deserve a clutter free life and we're here to ensure it for you!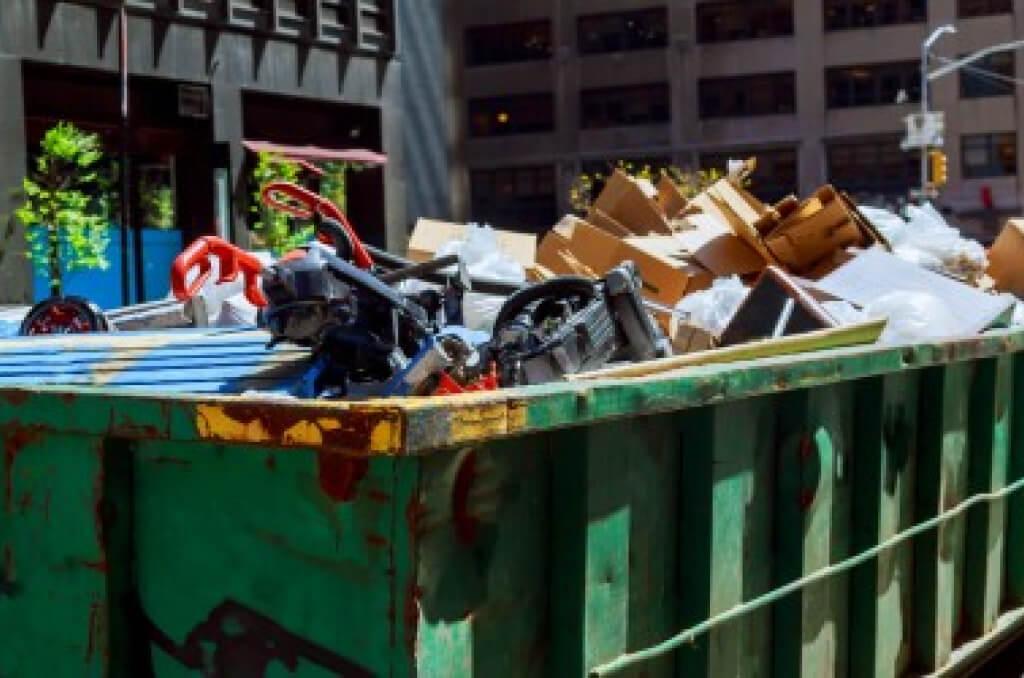 Junk and Trash Hauling: Proudly Serving East Bay Area since 2005​
Baypro Junk Removal is a family-owned and operated business that has been serving the East Bay community for over 10 years. We are experienced, licensed, and insured professionals who can take care of all your junk removal needs quickly and affordably.
Call us today and get rid of your old equipment today like a pro! We offer upfront Flat Rate on all of our services so there's no need to worry about hidden fees or extra charges when it comes time to book your appointment. And if you have any questions while planning out your project, don't hesitate to contact one of our experienced staff members by phone or email!
Furniture, Appliance, Mattress or any other Household junk?
We understand that getting rid of junk can be a hassle, especially when you need large furniture removed. So we work hard to make the process as easy and stress-free as possible for our customers. We are committed to providing quality service at an affordable price, and protecting our environments with our 'Eco-friendly recycling program.' We always go the extra mile to ensure our customers are happy with the end results.
Anything and Everything must go is our policy
Whether you have an old piece of sofa sitting around in the corner for so long, or the unusable mattress that you can't get rid of. Or you might be getting a new refrigerator and need to get rid of the old one, we at baypro, take it all including Wet paint, tires, oils, literally anything!
We take all kinds of old furniture, appliances, e-waste, mattresses and box springs, computers and accessories, construction debris, cardboard, pianos, yard waste and any other items that you can think of.
So no matter what you need to be gone, know that we are only a phone call away from you. Baypro is your go to junk hauling company for all kinds of residential and commercial junk removal.
Booking our service is fairly easy and straightforward. All you need is to pick up your phone and dial and we will take care of the rest. Or better yet, book online and one of our team member will get in touch with you shortly with great prices for your job. Here's how the process works:
You make a call to us or make an online booking through this website
We schedule a time and date for a FREE on-site estimate and give you an Upfront Flat Rate and all inclusive quote
If you're happy, we start immediately.
Our Services to the
Greater San Francisco Area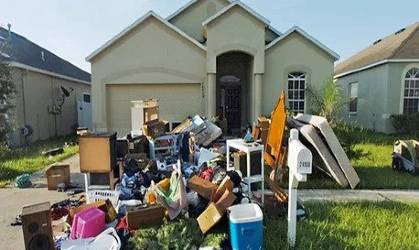 Junk Removal and Hauling Service
Junk accumulates over time, and it can be difficult to know where to start when trying to get rid of it all. Not only does junk take up valuable space in your home or office, but it can also be labor intensive and time consuming if you try to haul it yourself, you could injure yourself or damage your property.
Baypro offers the best junk removal service in the East Bay. Our staff members are super efficient in all types of trash management and do an awesome job doing all the loading at your place. We have experience with all kinds of junk and trash, and we'll do the heavy lifting for you so you can relax and enjoy your clean space.
Call now to Get a Free Estimate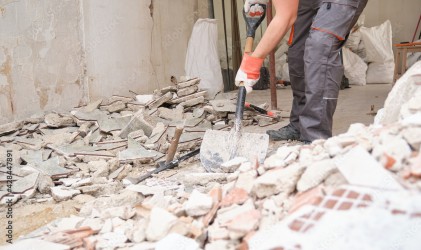 Furniture, Appliance and E-waste Removal
We specialize in removing old and unwanted furniture, appliances and e-waste removal and proper disposal. We'll take care of removing anything from furniture and appliances to mattresses and boxes so that it doesn't clutter up your new space for too long.
Baypro junk removal is the perfect solution for getting rid of your old and unwanted furniture, appliances, and other junk that need to be hauled for proper disposal. We'll take care of everything for you- from lifting the items to disposing them properly or recycling them. You don't have to lift a finger.
Call now to Get a Free Estimate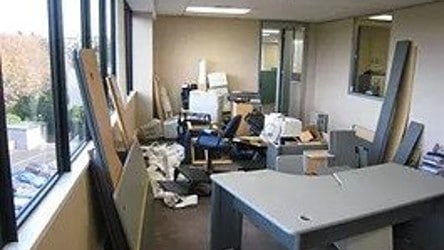 Apartment, Storage, Yard Cleanup, Estate Cleanout
Clutter is one of the most common problems that many people face. Whether it's a cluttered office, a cluttered home or even just an extra junk item in your attic or garage, clutter can cause you stress and unnecessary frustration.
For that you need someone reliable who can take care of it once and for all. Baypro Junk Removal can take care of the entire process for you. We'll come pick up your belongings, sort through them, and donate or recycle what we can. We make it easy for you to declutter your space and make room for the new.
Call now to Get a Free Estimate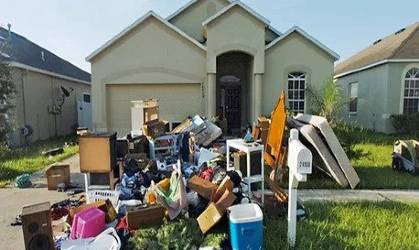 E-Waste and Appliance Recycling
The most important thing about junk removal is that it should be done in an eco-friendly way. It's damaging to our environment if you just throw things away without giving them any thought at all! Our Eco-Friendly Policy program makes sure we only work with partners that comply with our program to sort and re-use or recycle up to 80% of the items we haul. We are an eco-friendly company, professional and reliable when it comes to all types of home or office clean up. Don't worry about where we'll put the stuff that we remove from your house - because we won't throw anything away until we're 100% sure it can't be recycled.
Call now to Get a Free Estimate
A Company You Can Trust with Your Trash
Baypro Junk Removal is the most reliable and trustworthy junk removal company serving Oakland, Berkeley and Alameda cities. Unlike Franchise competitors' brands  we don't charge unfairly or have hidden charges after the work has been done. We are transparent with our Upfront Flat Rate and Eco friendly company operated in the San Francisco area that is thriving to make a change with our work.
You can trust us with all your junk removal needs! We offer a wide range of services that cater to your every need, including furniture removal, appliance removal, and more!
Contact us today to request a free quote on our website or give us a call!
Affordable Junk Removal Near You
We offer one upfront Flat rate for the customers. Our minimum charge is $129 for a job in Oakland, Berkeley and Alameda, price varies for each individual junk removal project, depending on the size of the job, the volume or the type of material that needs to be removed.
For that reason we Offer free Estimate and upfront flat rate. The initial quote is the only and final quote. No hidden fee.
What Our Customers Say About Us
Baypro is known for its excellent customer service and really fast response rate. We take all junk removal job seriously and thrive to do an amazing job very time. Our vast number of 5.0 star rating and reviews are the proof of it. See what our past customers has to say about our work:
"They did a great a great job cleaning our office Junk. I was able to schedule pick up of a several large and heavy office desk for same day removal. I even added on an extra large file cabinet and some E-waste on their arrival. The Crew was organized and quickly removed items. I would recommend baypro to anyone needing junk and trash removal and recycling services."
"25 years in the same apartment with garage ...people come people go ...but their stuff seems to stay. Covid-19 Four months of reading books, watching Netflix and eating pasta I decided in the fifth month to have something to show for all this time spent. I cleared out the garage for the first time in I think ever I mean really cleared it out. I feel 20 pounds lighter and 20 years younger! No kidding. I wanted to use Sunset Scavenger's twice a year free bulk pick-up but the next available date was a month away. Not giving up I contacted Baypro and made an appointment on the internet for the next day 9am. Roger and his lovely wife were on-time, professional and friendly. In and out in less than an hour and they gave me a whole new lease of life! Thank you so much!"
"Rod responded quickly to my appointment request and showed up right on time. Baypro offers a web tracking of his progress so I could see when he would arrive. The fee was reasonable and Rod and his assistant were very courteous and quick. I was able to negotiate a separate fee for some additional items as well."
Sandy Woodruff
Google Review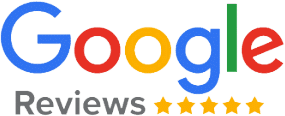 Residential and Commercial Junk Removal
We offer an inexpensive residential and commercial hauling service for the people in greater san francisco area. Whether you need your yard waste disposal or inexpensive residential garbage removal, we are the go to place for all your hauling needs.
Frequently asked questions
What Happens with my trash?
This depends on the items that you have and their condition. We, at baypro, try to keep junk away from landfills as much as possible, for environmental reasons. If your items are in a good condition we can help you donate it to charities. Or have old appliances or e-waste that can be recycled, we can ensure it as well.
How much does it cost for hiring a junk removal
It varies from company to company. If you hire a franchise like 1800-got junk or junk king, you'll end up paying a lot more than a local company like us. We offer an upfront flat rate price, that is all inclusive and no hidden charges or nor any added surcharges for certain items for the customers. So you know how much you are paying from the beginning. Our starting price is only $129
Who is the best junk removal company in the East Bay?
Baypro is rated best and #1 eco-friendly local junk removal company in the east bay of san francisco. You get the best service at the most affordable price and a friendly team of staff who will let you be happy.