#1 Local Junk Removal Service in South Bay, CA
Easy Junk Hauling Service in San Jose, Los Gatos, Cupertino, Sunnyvale, Saratoga, and Surrounding Cities
Serving Santa Clara County and Surrounding Areas in the South Bay
Need to Get Rid of Junks in the South Bay Area?
Baypro Junk Removal is the Best Solution for You!
Are you looking for a reliable junk removal service in the South Bay Area? Baypro Junk Removal has got you covered. We are the most professional junk hauling company that's been serving all over South Bay areas for years now.
Whether you have a bunch of unusable furniture products taking up the space in your backyard or you need to get rid of other types of debris, we can help. Our team of experienced haulers keeps expertise in trash management and will remove your trash like a pro, with safety in concern.
Nobody can do it like us when it comes to removing the junk in Santa Clara County and surrounding areas. Contact us today or book us online for your junk removal service with Baypro!
Getting rid of the trash can be daunting for anyone. But not when you have us as your junk hauling partner. Follow these three easy steps and get freed!
Call us directly at our given number, or you can book our service online.
Junk Hauling Experts Near You
Serving San Jose , Sunnyvale , Cupertino and Saratoga and Surrounding Cities
We understand that junk can take up a lot of space that could be used for others purposes. Whether it's your garage, backyard, or even living room filled with a bunch of old furniture or unused items – getting rid of excess clutters is a relief.
But oftentimes you don't have the time and energy to do it yourself and sometimes, it's just not possible to carry the items and ensure proper disposal.
This is where Baypro comes into rescue! Our professional haulers will come to your house or office and remove all the unwanted materials in no time. We are a local family-owned & operated junk removal company that has been providing our service for over 15 years now.
We specialize in removing every type of junks, such as furniture, construction materials, appliances, metal items, and more. Plus, we don't overcharge for the services that we offer.
So if you need an affordable junk removal service inside Santa Clara County and surrounding areas – contact Baypro Junk Removal. You won't be disappointed!
We are fully insured & licensed and will haul all your junks in San Jose city. At Baypro, we never play with your times, so you'll see us arriving at your place and taking away all the junk on the exact day we've discussed while booking.
Trash Hauling & Clean Up Sunnyvale
Baypro Junk Removal is your one-stop solution for all your trash-hauling needs in Sunnyvale. When you book us for cleaning and taking out all your debris at your home or office – you relax knowing the job will be done properly & professionally!
Garbage Removal in Mountain View
We guarantee our clients the most satisfaction with our entire hauling process in your city, Mountain View. From taking them all to making sure they're sent to any local disposal centers to get disposed of properly.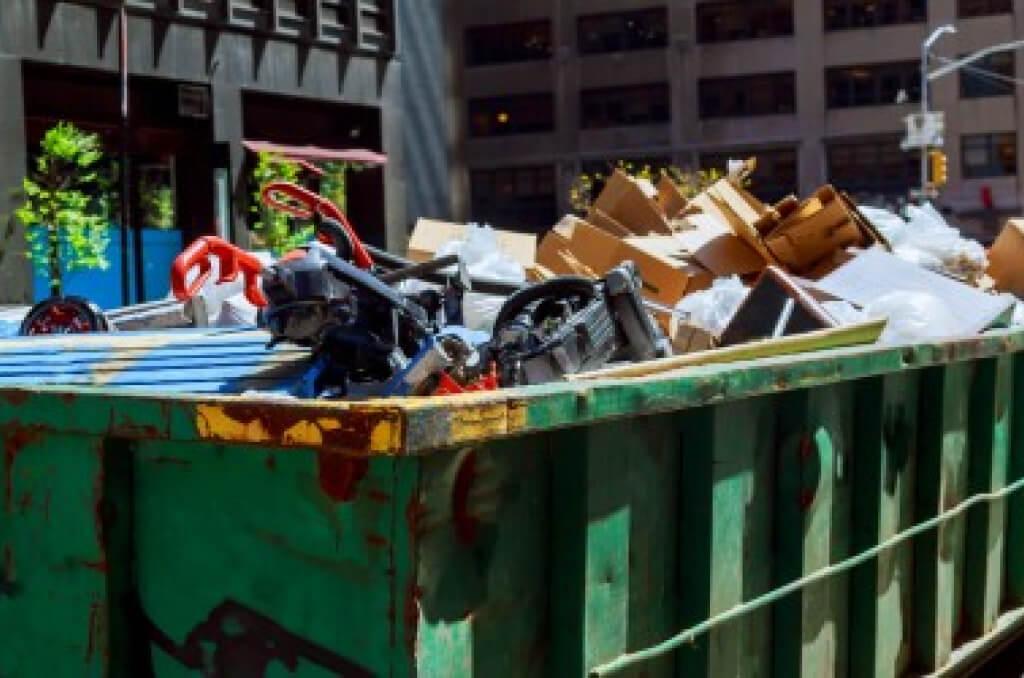 Junk Hauling Santa Clara County
Baypro never fails to impress its clients with the most professional junk removal service in Santa Clara. Plus, our junk hauling price is very affordable – so you can rest assured that you don't have to break the bank to get the best removal service from Baypro Junk Removal.
Contact Baypro Junk Removal: Proudly Serving South Bay Area Since 2005​
The Professional Trash Removal Company That is Local, Experienced, and Always on Time
As a local and family-owned & operated junk removal service operating in California, we've always been appreciated and loved by the residents for our amazing service. Our professionalism, punctuality, and affordable prices have always made us apart from other competitors.
Our main focus is to provide the most smooth & reliable trash removal service to our clients in order to give them the best value for their money. All of our team members are extremely experienced in this field and know how to make the process easy and risk-free.
In addition, as we're mindful about the environmental impact, we make sure that the recyclable items are not ending up in landfills or oceans and are being disposed of properly at any local disposable centers.
So whether you need to get rid of your old mattress and broken furniture, we're only phone call away! Get in touch with us today and ensure proper disposal of your unwanted items.
Providing South Bay Peoples the Most Professional Junk Removal Service for Over 15 Years Now
We pride ourselves on being one of the longest junk removal service providers to the entire South Bay residents and surrounding areas. Our service has been loved & appreciated by many, and we never compromise to go above and beyond to meet your needs. Whether it's a single mattress or a pile of junk – we take it all.
We take caution while moving fragile objects so that no accident occurs when we're taking away all the debris. When you trust Baypro for your trash removal, you can rest easy knowing that your junk will be taken out properly, with utmost professionalism.
Contact us today to book our service. We look forward to cleaning all your junk and helping you enjoy your free space!
Furniture, Appliance, Mattress or any other Household junk?
We understand that getting rid of junk can be a hassle, especially when you need large furniture removed. So we work hard to make the process as easy and stress-free as possible for our customers. We are committed to providing quality service at an affordable price, and protecting our environments with our 'Eco-friendly recycling program.' We always go the extra mile to ensure our customers are happy with the end results.
#1 Junk Haulers in South Bay, San Francisco, California
We Are the Most Affordable Residential and Commercial Junk Removal Service in Your Area
Junks can accumulate over time, and they can be very difficult to get rid of. They can quickly become a massive clutter and uncertainty at your home or workplace. Making it hard for you to live or work comfortably. Plus, it's not mentally pleasurable to see every day that a lot of space is being taken up by some unwanted items, whether it's an old sofa set, appliances, or construction materials.
Getting rid of junk can be very overwhelming. You may not have any truck, not have enough time & energy, or don't know how to ensure proper disposal for your items. That's where Baypro Junk Removal comes in handy! We are the go-to junk hauling service in the entire South Bay area. Whether it's residential junk or commercial, our team uses advanced equipment and techniques to load and haul away the junk professionally and efficiently.
So if you're looking for an affordable trash removal service for your residential or commercial junk, contact Baypro Junk Removal. We guarantee you'll not be disappointed.
Let Baypro Junk Reoval Declutter Your Home, Office or Property
About San Francisco South Bay Area
South Bay is a part of the Bay area located south of San Francisco. It is in Santa Clara county and Silicon Valley, including Sunnyvale and Cupertino, where many famous technology companies are located, such as Google and Facebook. South San Francisco is a perfect city because of its ideal location, cleanliness, and overall atmosphere of the community.
Affordable Junk Removal Near You
We offer one upfront Flat rate for the customers. Our minimum charge is $129 for a job in San Jose , Sunnyvale , Cupertino and Saratoga and surrounding cities.
For that reason we Offer free Estimate and upfront flat rate. The initial quote is the only and final quote. No hidden fee.
What Our Customers Say About Us
Baypro is known for its excellent customer service and really fast response rate. We take all junk removal job seriously and thrive to do an amazing job very time. Our vast number of 5.0 star rating and reviews are the proof of it. See what our past customers has to say about our work:
"They did a great a great job cleaning our office Junk. I was able to schedule pick up of a several large and heavy office desk for same day removal. I even added on an extra large file cabinet and some E-waste on their arrival. The Crew was organized and quickly removed items. I would recommend baypro to anyone needing junk and trash removal and recycling services."
"25 years in the same apartment with garage ...people come people go ...but their stuff seems to stay. Covid-19 Four months of reading books, watching Netflix and eating pasta I decided in the fifth month to have something to show for all this time spent. I cleared out the garage for the first time in I think ever I mean really cleared it out. I feel 20 pounds lighter and 20 years younger! No kidding. I wanted to use Sunset Scavenger's twice a year free bulk pick-up but the next available date was a month away. Not giving up I contacted Baypro and made an appointment on the internet for the next day 9am. Roger and his lovely wife were on-time, professional and friendly. In and out in less than an hour and they gave me a whole new lease of life! Thank you so much!"
"Rod responded quickly to my appointment request and showed up right on time. Baypro offers a web tracking of his progress so I could see when he would arrive. The fee was reasonable and Rod and his assistant were very courteous and quick. I was able to negotiate a separate fee for some additional items as well."
Sandy Woodruff
Google Review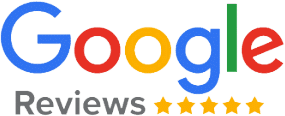 Residential and Commercial Junk Removal
We offer an inexpensive residential and commercial hauling service for the people in greater san francisco area. Whether you need your yard waste disposal or inexpensive residential garbage removal, we are the go to place for all your hauling needs.
Baypro Junk Removal Service
Book a Free On-site Estimate in San Francisco Bay Area
Junk Removal San Francisco: What Do We Remove?
Frequently asked questions
What is an Example of Junk?
There can be a lot of types of junk, such as old unusable furniture products, construction materials, appliances, mattresses, debris, metal items, and anything that you no longer require and want to get rid of.
How much does it cost for hiring a junk removal
It varies from company to company. If you hire a franchise like 1800-got junk or junk king, you'll end up paying a lot more than a local company like us. We offer an upfront flat rate price, that is all inclusive and no hidden charges or nor any added surcharges for certain items for the customers. So you know how much you are paying from the beginning. Our starting price is only $129
How Do I Get Rid of a Lot of Junk?
Hire any professional junk hauling service like Baypro. As a lot of junk can't be handled properly by individuals and needs human resources and professional expertise to make it safe - you may need to call any local junk hauling service for the task. They'll know how to do the task professionally and efficiently.
How Do I Get Rid of Junk in My Bay Area?
Baypro Junk Removal is your one-stop solution for all your junk removal needs in the South or East Bay area. We are a family-owned and operated business, serving Bay residents for over 15 years now.