Looking for an Affordable Junk Removal Service Near You?
Get Rid of All the Junk TODAY - UPFRONT FLAT RATE PRICING!!
Baypro: Full Service Junk Pick Up and Hauling Services in San Francisco, CA
Baypro is the household name for junk removal services among the locals. And this is for a good number of reasons. Our affordable flat rate prices, all-inclusive service, friendly and expert team members and superior customer service have made us a local brand that people can trust and rely on.
At Baypro, we take complete care of your residential and commercial properties and ensure proper disposal of all the remains. Our garbage hauling team does all the heavy lifting and lets you get rid of unwanted bits and pieces items once and for all!
As a locally owned trash hauling business and junk pick-up company, we're proudly serving San Francisco Bay Area for more than a decade! Our goal is to clean up SF and keep as much trash out of the landfills as possible. We ensure proper recycling and disposal to ensure we're leaving a safer and more eco friendly environment for the next generations. A good portion of the unwanted items goes to local charities and the people in need.
LEAVE THE HEAVY LIFTING TO THE EXPERTS
Our Services to the
Greater San Francisco Area
Residential Removal Service
When it comes to residential crap pickup, you need professionals and experts who can do the heavy lifting on your behalf while you can sit back. After all, who is ready to remove bulky furniture and large appliances all by themselves, right? Our trash removal and pickup services are best known for removing any unwanted items that you want to have gone. Furniture, home appliances, couch, mattresses, cardboard, paint, e-waste and any general garbage.
Get a Free Estimate
Cleanouts and Removal
Whether you need a fast cleanout for garage, attic or the entire home we are here to help you. We offer a full range or cleanout services to home owners, those handling an estate, realtors, property managers and also to business owners. We offer junk removal and cleanout services to commercial enterprises both small and large. We try to make everything easy for you. Give us a call today and allow us to quickly solve your cleanout removal needs.
Get a Free Estimate
Commercial Junk Hauling
Our expert haulers team can make the old and unwanted furniture, file cabinets, cubicles, e-waste, carpets, miscellaneous trash and any other items from your office space. If you're moving to a new retail store. And need to remove all the retail trash, displays, carpets gone; you're one phone call away! We're one of the top-rated full-service junk removal companies in San Francisco that can take away the old scrap and free up your space.


Get a Free Estimate
Real Estate Cleanup
Baypro is your one-stop solution for all kinds of real estate clearance and trash hauling. Emptying a house can be extremely daunting for anyone. With us, you can get your clutter removed quickly and affordably. Whether you're moving in or out, or you need a spring clean up, we can help. All the unwanted tires, debris, toys, card boxes are removed, recycled and hauled away, keeping your garage, basement and attic cleaner than ever.
Get a Free Estimate
E-waste Removal & Recycling
If you live in the San Francisco bay area, you know how much electronic waste gets produced every day. As a responsible and eco-friendly hauling company, we recycle and dispose of the materials correctly. Here at baypro, we're proud to announce that we can recycle 75% of your electronic waste, including TVs, computers, fax machines, cell phones, hard drives, computer monitors and most items containing circuit boards and electronic elements. We got you covered for recycling any electronic items.
Get a Free Estimate
Furniture/Appliance Removal
Getting rid of old furniture and appliances can be a huge pain. We've got you covered with our one-of-a-kind service that allows you to schedule a hauling appointment online at your convenience. Our friendly team will haul away all the unwanted items from your doorstep on the scheduled date and time. All we ask is for an itemized list of what needs to be removed so we don't accidentally take something valuable along with the trash. It's as simple as that!
Get a Free Estimate
Furniture, Appliances, Trash or Garbage Removal

We Take Anything and Everything!!
Baypro is the go-to company for all kinds of appliance removal, furniture removal and trash hauling services in San Francisco, CA.
Whether the trash is in your home, office, backyard, attic, garage, storage unit or anywhere, if they're still there, they can be removed. No matter what floor you're on, let it be 7th or 70th; we can remove it.
You'll be amazed when it comes to the items that we can remove and haul for you. Just point our staff the item you want to be gone, and we will take care of the rest. We remove any kinds and sizes of appliances, furniture, scrap metals, debris, bulk rubbish- anything that you can name can be removed.
Whether it's San Francisco or Oakland, Baypro is the only hauling company you'll need to declutter your life!
Junk Removal San Francisco: What Do We Remove?
Getting rid of the trash can be daunting for anyone. But not when you have us as your junk hauling partner. Follow these three easy steps and get freed!
First, book online using our forms or call us at 415 240 1884 to make an uncommitted appointment. Our friendly and professional crew will reach your site and call you 30 minutes before arrival. If you need urgent removal, we offer a same-day junk removal service too.
When we arrive at your location, we do a quick virtual assessment and give a flat rate upfront fair price for the service. Everything inclusive, no hidden charges, no additional cost after the load up or anything. You know the total price before we even start. So there are no surprises in the end.

*No Hidden Fees, No Surprises.
This is the easiest part. When you're totally satisfied with our price and prompt service, we begin the removal process. Which may take 1-2 hours based on the number of items or amount of garbage you have. In the meantime, all you need to do is relax and point out the things that need to be gone.
LEAVE THE HEAVY LIFTING TO THE EXPERTS
Full Service Trash Pickup, Garbage Disposal, Cleanup Service in the Bay Area!
How do you get rid of the massive pile of trash and other unwanted items from your residential or commercial property in San Francisco? Well, you don't. All you have to do is book an appointment with Baypro, and we do the rest, literally. 
Baypro Junk removal is a family-owned neighborhood junk removal company in San Francisco, CA. We're proudly serving SF and all other surrounding neighborhoods in the bay area.
Whether you're just cleaning up your garage or basement, disposing of your old mattress, upgrading to new furniture, demolishing your property, or having a lot of cardboard from moving in. All this can produce a huge amount of junk that requires professional handling and labor-intensive work. Let it be any trash or junk, or furniture and appliances, Baypro junk removal is always at your service.
At Baypro, we take complete care of your residential and commercial properties and ensure proper disposal of all the junk. Our junk removal team does all the heavy lifting and lets you get rid of unwanted junk items once and for all!
As a locally owned trash hauling business and junk pick-up company, we're proudly serving San Francisco Bay Area for more than a decade! Our goal is to clean up SF and keep as much trash out of the landfills as possible while recycling junk as much as we can. A good portion of the unwanted items goes to local charities and the people in need.
Why Choose Baypro in San Francisco?
LEAVE THE HEAVY LIFTING TO THE EXPERTS
What our customers say about us
Eliza Rose
December 2, 2022.
I needed to have a treadmill removed from my 2nd floor apartment in San Francisco. It was hassle free to get an online estimate and book an appointment. You have to choose a date and a 2 hour window of time. I was happy when the 2 gentlemen arrived a little ahead of time and removed the treadmill. They processed my credit card payment onsite and provided a paper receipt on the spot. They were very professional and friendly and were in and out in about 10 minutes. Oh by the way, I wasn't charged extra because I live on the 2nd floor which other companies do. So save your time researching and just use Baypro Junk Removal . I highly recommend them.
Iris Hoffmann
December 2, 2022.
Rod was wonderful to deal with when I called to set up an appointment. I called at the end of business day to ask how soon someone could come and remove some junk inside the house that was left by the tenant at one of our rental property in San Francisco, and he told me he could have people here between 9 and 10 am this morning. This morning Yuri called to say they were 20 minutes away, which I greatly appreciated. Yuri and one other man showed up at 9:20, and they were gone within 20 minutes. Prompt and friendly service - Two very important things to me! I would DEFINITELY use this company again if I ever need their services, I highly recommend them.
Harlow Gracie
December 2, 2022.
My experience was wonderful from beginning to end. Rod explained everything over the phone and set up the appointment. I had to dispose of an old refrigerator , furnitures and some items that were left inside the kitchen cabinets. Baypro Junk Removal did everything that exceeded my expectations. Their crew were actually a bit early and called about 20 minutes before arriving. They bagged All the small items and everything was loaded into the truck within an hour of their arrival. Now I have a company which can assist with these type of requests. They also have a super big and nice truck with their company's logo.
Liya Silver
December 2, 2022.
I was out of town, and I had a mattress and box spring I needed picked up from in front of my old apartment in San Francisco. From start to finish, Baypro Junk Removal were professional, honorable, polite, and gave me a good price. I had a quote from a competitor to pick up the mattresses within the next two days. Baypro Junk Removal matched the quote and promised to pick the mattresses the next day in the morning. They showed up on time as promised. When they got there, unbeknownst to me, the mattresses had mysteriously vanished. I believe someone who needed mattresses must have picked them up off the street. Even though they drove all the way to my apartment, to pick up the mattresses that were no longer there, they did not charge me anything, something they did not have to do. This was a truly nice and appreciated gesture. Highly recommend!
Mary Queen
December 1, 2022.
They were great to work with! Their junk removal team arrived at my house at the designated time, they collected the junk that we were removing and were easy going! We will definitely hire them again!!!
Remi Maeve
December 1, 2022.
From the very first contact by phone, Rod and his crew were on top of my job and never finished until I was completely satisfied. As a realtor in San Francisco, I needed a high-end condo emptied of large, heavy pieces of furniture. mattresses, and boxes with some contents. Baypro Junk Removal is fully insured company they provided the condo management with their insurance information and emptied the 15th floor apartment in excellent time. Highly recommended for trash removal, clean out house or apartment clean-out in San Francisco, and get the job done quickly, cleanly and right! They were very pleasant to work with and very conscious of the condition of the apartment. They took great care and were efficient and trustworthy.
Brielle Adalynn
December 1, 2022.
We recently had a last minute need for a junk removal company on a Sunday. We called a few companies, but none of them could accommodate us, that is until we found Baypro Junk Removal. Not only were they able to answer our call, they were prompt and kept us informed by text message on there progress. They removed three truck loads of junk for us and cleaned up the property better than we could have on our own. Their services were well worth the money and are affordable. Juan, one of the guys on the job, you are Mr. Wonderful! Thank you Rod for your communication through the whole process, we appreciate all the hard work!
Louis Wilson
November 30, 2022.
I needed help moving out a couch from my small apartment in San Francisco. The couch was in good shape so I also tried to find organizations that would pick up or accept the couch. To my surprise, I had no luck. After seeing Google 5 stars rating for Baypro Junk Removal, I went on their website and was able to secure a same day appointment at a reasonable cost. I also liked that this company donates furniture to organizations in need. Edwin and his partner were very kind and punctual! They easily removed the couch without any issues. Great experience overall!
Jerry Brown
November 30, 2022.
Wonderful company to work with, great communication and on time. Yuri and the other gentleman are always professional, courteous and fast.This was my 2nd time using them for furniture removal and I will definitely call again.
James Ashley
November 30, 2022.
Sold my home remotely and learned items had been inadvertently left in the garage. No problem. Baypro coordinated with my real estate broker, scheduled and executed quickly and well. I wish every service was and did what they advertise. This one does. Friendly, efficient and helpful. Am so pleased. I recommend hiring this company for Junk removal in Daly City.
Affordable and Qualified Junk Haulers Near You
#1 Junk Hauling and Trash Pick Up Service in San Francisco
If you're looking for a quality hauling service in San Francisco, look no further. You're already in the right place! Baypro junk removal can take care of all your junk hauling and pick up needs, as well as trash and garbage pick up and disposal, heavy junk hauling, or any requirements that have to do with getting rid of items you no longer want.
We understand how hard it is to find a company that offers quality service at an affordable price. But, imagine getting the best junk hauling and pickup service around without having to worry about hidden fees or unrealistic promises! Baypro Junk Removal Service will help you get rid of your unwanted items quickly and efficiently, with no hassle or extra charges.
We provide junk hauling and pickup services in the entire Bay Area efficiently and smoothly. Our customer-focused approach ensures we are always on top of our game when it comes to meeting our customers' needs – whether it's for commercial or residential purposes – so don't hesitate any longer!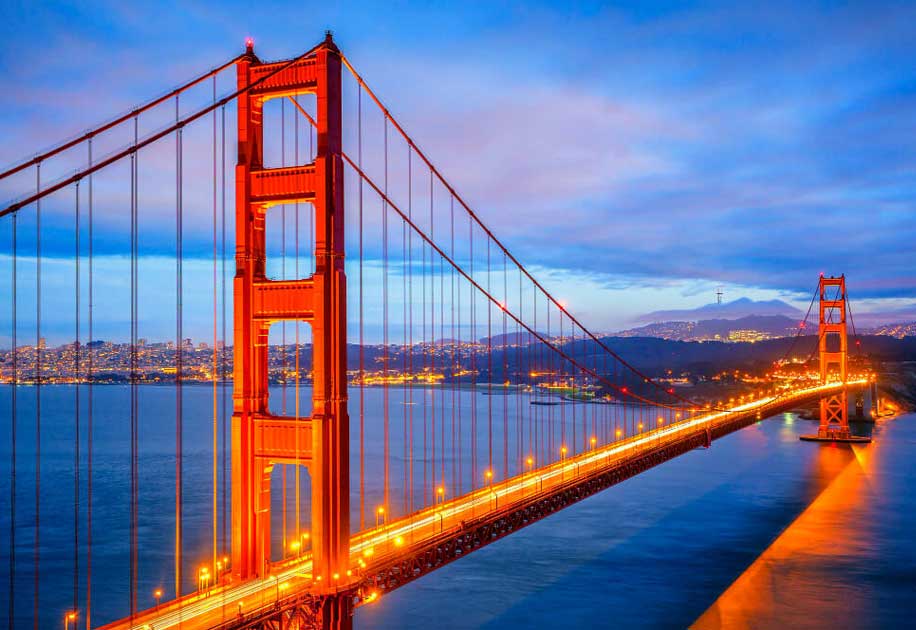 Find The Best Junk Haulers Near You
The best way to book an appointment is to call, text or book online. And we'll get in touch with you for an on site estimation (Free).
Here are the Details You May Need to Get in Touch With Us:
Monday: 7AM-9PM
Tuesday: 7AM-9PM
Wednesday: 7AM-9PM
Thursday: 7AM-9PM
Friday: 7AM-9PM
Saturday: 7AM-7PM
Sunday: 7AM-9PM
Locations: We Proudly Serve the Entire San Francisco Bay Area
Frequently asked questions
Baypro Junk Removal Service
Book a Free On-site Estimate in San Francisco Bay Area