How To Get Rid of Your Old Piano In San Francisco?
Do you have an old piano that you no longer use or want to get rid of? If that's the case, we have some good news for you! In this blog, we will share our expert advice on getting rid of your old piano and making room for the new one.
So without further delay, let's jump right into it.
What Should You Do With Your Old Piano?
Due to its sheer size, disposing of your piano is quite the headache when you've had it for a while. These instruments vary in size, starting anywhere from the average vertical or upright piano weighing 200-1000 lbs.
In contrast, a concert grand piano weighs in at a staggering 1200 lbs. Most of the heavyweight of a piano comes from the iron cast harp component that makes up about 70% of the weight. However, there are more than just a few options when you decide it's time for an update or a new instrument.
Sell It
Owning a piano symbolizes luxury and grandeur, hence the name "Grand Piano." While you can find it at some churches, cathedrals, and bars, it is not uncommon for people with actual talent and desire for the instrument to fail to purchase it. In these situations, an ideal option for you is to sell it in exchange for some money.
Since you have had some use out of it, you could quickly sell the instrument for a lower price and hand it over to someone/organization who can put it to better use.
Donate It
Donating anything that you want to discard or dispose of will always be a soul-satisfying feeling. An act that makes you humble and more down to earth.
When you choose to donate something as expensive and grand as a piano, it will make you feel a different type of way while someone else can get us out of something they otherwise couldn't have if not for you.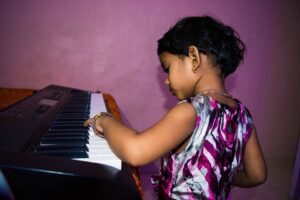 No matter what type, size, or price is of the piano, you were open to donating it, and allowing someone underprivileged to get used to it or take in the hobby of a piano is enough to say about you.
Hire a Junk Removal Company
Hiring a junk removal company is a quick, easy, and hassle-free way of disposing of your giant and loved musical instrument. We specialize in doing the heavy work and disassembling this giant instrument.
Given the ridiculous numbers of tiny and delicate pieces and the never-ending screws and bolts, losing a few pieces here and there will make the piano useless. You can avoid this situation if you hire a professional who knows their way around this monstrously heavy instrument.
These people will work their way through the piano, from disassembling to loading the truck with everything and driving away.
Why Hire Baypro Junk Removal Team?
If you're based in San Francisco, you must check out the Baypro Junk Removal Team to help you out with your piano that you're trying to dispose of.
We specialize in taking the utmost care of your beloved instrument and guarantee safe and hassle-free disposal. We carefully and with utter precision take the pieces apart and place them in a safe place while we work on the rest of the piano.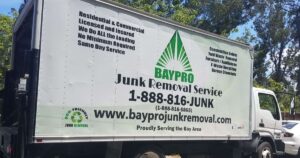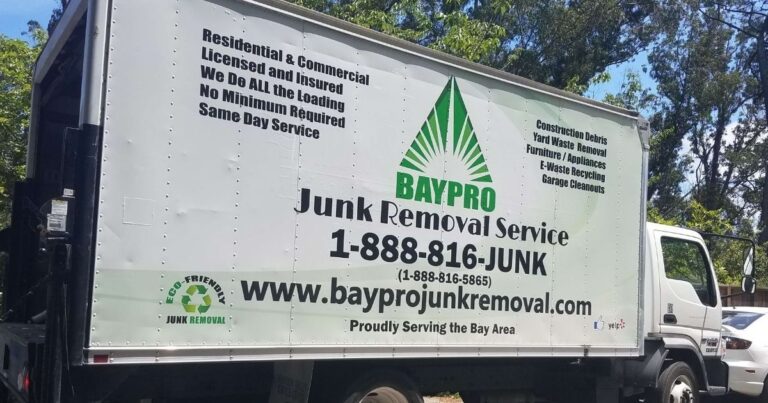 The hardest part of the whole thing should be taking the iron casting plate off, which carries about 70% of the weight of the entire piano itself. Doing these independently without supervision from a professional can be seriously dangerous. This is where we take the burden off of your shoulders and deal with it exactly the way you want while you get to see the work in process.
What Do We Do With Your Old Piano?
Once loaded into the truck, we do whatever you want us to do with your musical instrument. Whether you want us to donate to charity, shelter, bar, school, church, or drop it off at someone you would like to give it away to.
However, if you were to hand it over to us and be done with it, we will make the most out of it as best as we can. Since a piano is almost worth little to nothing if it can't be played, we try our best to repair and reconstruct as much of it as we can.
If it cannot play music for some reason, we will take it apart and sell whatever helpful part of it is left. However, if it is in good enough condition, we can go on a few different routes, such as selling, donating, recycling, or disposing.
We Donate It
We donate pianos in good condition and still have utility left in them. We try to find shelters and charities that will benefit from our donations and put them to good use.
A child learning piano using the one you donated or seeing your piano being used in a choir at a church is the kind of usage we want out of our donations.
We Recycle It
When a piano is very old and not in a good enough condition to be reused again, we can get the most out of it by taking it apart and using the bits and pieces for other instruments and reusing it. The keys on the piano can be used by making them surrounded by a mirror.
The strings can be twisted into jewelry. The entire case can turn into a wall unit if you change its back and hang it up. There is so much more you could do with a piano, even when not in use anymore. The same goes for other furniture in the house.
We Dispose Of It Properly
The disposal of such a huge instrument is undoubtedly a difficult task, but here at Baypro Junk Removal, we do that in an efficient and environmentally friendly way. To dismantle a piano, we make sure the specialists are at work. With their delicate touch and extensive knowledge of the piano, we are confident we will leave you satisfied.
Bottom Line
Something so grand as a piano deserves only the best treatments there are. However, wherever the piano goes, we ensure it is safe and in pristine condition and used ethically. So, when your piano gets old and you plan to get off it, we are always there to help you out.
I got a very rapid response, good service, and a very reasonable price.

The team arrived on time and was ready to get to work right away! I was so happy to have all the trash removed and in such a timely matter. Our company will be using their services again. Thank you again!!

I'm very satisfied ; and want to convey that BayPro provided excellent services , for my family and I. Moreover, I would highly recommend their quality work in removing/ disposal junk.